With every online business nowadays, a delivery service is commonly included. However, depending on your business niche, the delivery vehicle also differs from one industry to another industry.
Having a reliable and efficient delivery service for an online business is very important, as customers now prefer to stay indoors and receive their orders from the comforts of their homes.
One of the most important aspects of a good delivery service is choosing a suitable vehicle to transport your customer's goods to their doorstep safely and swiftly.
But to choose the perfect vehicle, you must first identify and understand what kind of delivery your business will provide.
Hence, in this article, we will share with you the common types of delivery services for online businesses as well as the different types of delivery vehicles that you can use.
Stick around to find out more!
Understand Your Business Niche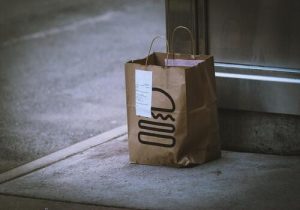 Food delivery services deliver food to customers through ordering on a food app.
Food deliveries are a great way to break through the market for F&B retailers as they can earn revenue even though customers do not dine in at their restaurants.
Delivery vehicles for food deliveries are usually varied. For example, one can use a motorbike, bicycle, or car to deliver to customers. What's important is that the food is kept warm during transport.
Crowdsourcing riders to deliver the food can also be done, or you can outsource deliveries to companies like Matdespatch that offer quick delivery services.
Rather than simply delivering goods from a store to customers, you can hire runners to run multiple errands, including shopping for your needs and paying the bills.
Runner deliveries require multiple types of delivery vehicles as it depends on what kind of delivery the customer needs.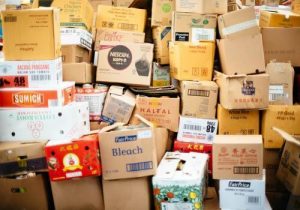 Parcel deliveries transport packages of goods to customers that come in boxes or packages. It is one of the most common types of deliveries nowadays.
Delivering parcels usually have several delivery options and levels. You can decide whether to have standard, same-day delivery, next-day, express, or instant delivery.
Aside from having a suitable delivery vehicle, you will also need a warehouse or storage to store the parcels safely before they are scheduled to be delivered.
Gas deliveries have been around for a long time. Back then and even now, many people still rely on these gas delivery trucks to change their empty gas.
Gas deliveries are a niche market but are an essential household appliance, particularly when a growing number of people are now cooking at home to cut back on spending.
As gas is typically a heavy appliance, the delivery vehicle commonly used in this business is a truck.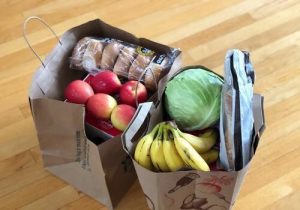 Grocery deliveries are pretty similar to food deliveries. The only difference is that you will have a bigger delivery window than food deliveries that need to be instant.
Grocery delivery vehicles are usually lorries or vans equipped with coolers to keep the grocery fresh.
Types of Delivery Vehicles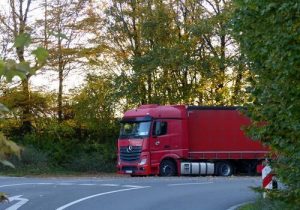 Lorries and 4×4 pickups are used to transport items on the heavier side. Choosing which one will suit your business better depends on a few aspects below:
Delivering large and hefty items such as fridges, sofas

Offer delivering many non-collapsible items such as rolling chairs, cupboards

Offer delivering small items needed to fit in many boxes
Estimating the total space you need for your items is also essential. You can use a measuring tape to determine the length and height of your large goods.
Buy standard-sized boxes if you have many small items to deliver. With that, you can use that information to calculate how many identically sized boxes you will need to pack the items.
It helps you to estimate the required box space for your delivery vehicle.
Renting lorries is advised for when you need to move large household items and office furniture such as desks, fridges, cupboards, chairs, and sofas.
Renting 4×4 pickups is for smaller-scale deliveries and is more cost-efficient.
A 4×4's other significant benefit is that it can access more locations because of its smaller size and all-terrain adaptability.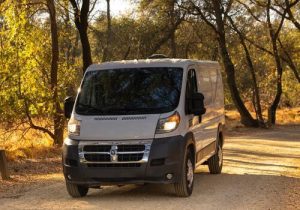 Vans make an excellent delivery vehicle due to its conventional load space and size. There are a few aspects needed to consider before choosing one for your business:
To go around a city, a small or medium-sized van is suitable.

The size and amount of goods transported also needs to be considered.
A van's payload includes its passengers as well as any other cargo.

It is critical to understand the load your van can handle as overloading is not only prohibited but also extremely risky.
The load space should accommodate your goods depending on the size of your deliveries.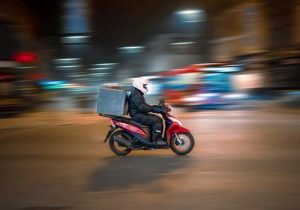 Motorcycles are also one of the most efficient delivery vehicles in the market. Some of the advantages of motorcycle deliveries are:
Affordable

Faster deliveries

Same-day deliveries

Convenient

Doesn't get trapped in traffic
Delivery fleets are a good investment for online businesses. But, understanding the difference between internal and external fleets will help you greatly determine your company budget.
Using a designated in-house crew and private fleet of vehicles to transport your goods independently

Some advantages include:

flexibility & freedom, customer-oriented service, lower costs, brand awareness
A specialist third-party service provider will handle your last-mile delivery tasks for you.

The third-party company is in charge of employing its delivery vehicles, facilities, equipment, and personnel to transport the goods in exchange for payment.

Some advantages include

lower initial capital requirements, a greater focus on your business, lesser liability, and faster implementation.
In conclusion, it is vital to understand your business niche as it will help you decide on the best delivery vehicle for your delivery services.
If you're a business owner, looking for a suitable delivery vehicle, Matdespatch is a perfect choice for you!
Don't worry, Matdespatch offers a variety of delivery vehicles, including:
4×4

Lorry

Van

Motorcycle

Fleet
Also read:

Runner Delivery: Vehicle Is Not The Only Thing You Need!
With these delivery vehicle options, we will ensure your items will be delivered safely to your destination!
We are fully aware that every delivery must be completed efficiently and no damage to the goods.
Due to our excellent delivery performance, big brands such as Pos Laju, Machines, Decathlon, and even Maybank have been using our service. 
So, what are you waiting for? Contact Matdespatch here for a delivery vehicle now! 
Contact Us For More Information About Delivery Vehicle at MatDespatch!