Nowadays, online delivery is the most efficient way of shopping for goods and food. Today, there are many reliable food delivery app Malaysia that you can try, such as MAKAN by Matdespatch.
By using food delivery services, you can save a lot of time that would otherwise be spent acquiring ingredients and preparing.
Moreover, the recent Covid-19 outbreak has been a significant factor in the growth of e-commerce and delivery services, as many people turned to online shopping to avoid direct contact.
People may now buy whatever they want without having to go to a physical store thanks to online shopping and the creation of food delivery apps.
They now only need to simply touch a button on their smartphones to fulfill their buying desires and their food will arrive right at their doorstep.
In order for a customer's food cravings to be delivered safely and swiftly to your door, they will need to make sure to order from reliable and efficient food delivery apps.
Hence, in this article, we will be talking about the must-have features for a food delivery app Malaysia and why you should order your food from Matdespatch!
Stick around to find out more!
What Must-Have Features For A Food Delivery App?
Push Notifications/Alerts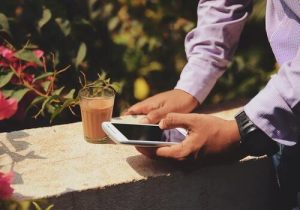 Majority of people like to buy food online, thus it's typical to have multiple food delivery apps on your smartphone.
The best strategy to increase visibility and keep you one step ahead of your rivals is to send push alerts. It aids in maintaining customer relationships for businesses as well.
These messages help in notifying the customers a variety of information, including offers, discounts and so on.
It will be much easier to estimate the arrival of the food when customers know the current location of the rider bringing their food.
It may also help to indicate if their food is safely on the way to them to keep them happy and reassured.
Estimated Time of Delivery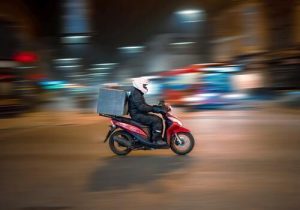 Online shoppers have very high expectations, and they frequently lose patience after placing an order. Most desire quick and swift services.
Additionally, it's almost impossible to wait for juicy food, especially when you're hungry. As a result, these apps require a feature that informs the user of the "Estimated Delivery Time."
A food delivery app Malaysia must have a list of food, ratings list of restaurants the app is a part of, as well as their locations, prices and menus.
In order to make the user's search for restaurants efficient and simple, navigation of the entire app should be very simple and easy to understand for the customers.
Every food delivery app Malaysia should have a food review feature where customers can leave a review of the food that they ordered and rate restaurants.
This can help to boost the restaurant's organic ranking and allows customers to check the reputation of the food and restaurant before placing an order.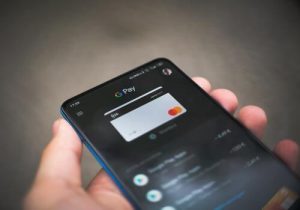 The app most definitely needs an in-app payment feature where customers can pay for their food via the app itself.
These in-app payments should include electronic transactions such as Debit/Credit card and online banking.
Cash on delivery should also be included in case customers cannot pay online.
Discounts, Rewards & Loyalty Programs
Discounts and special offers work best for drawing new additional customers to a food delivery app Malaysia.
It would be ideal if the app consistently offers customers with these excellent deals.
In order to gain brand loyalty, it's more important to attract potential customers than to increase brand recognition, hence why big organizations give their loyalty points more consideration.
Why You Should Order Food With Matdespatch?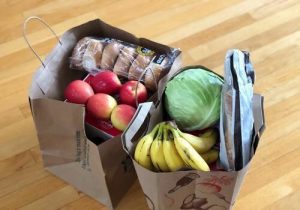 For those who are tired from working the whole day, have little time to cook, or simply not in the mood to cook, they can easily save their time and energy by ordering food off of the app.
Customers can also save their time and energy from having to go to restaurants to buy their food. Instead, all they need to do is tap a button on their smartphones without having to break a sweat.
People Living Far From Restaurants Can Order Food
In the past, many who live in rural or suburban areas assumed that ordering food online was only accessible to the wealthier and urban population.
However, food delivery apps can now even transport food to remote and destiny regions outside of city bounds. Hence, those who live far from restaurants no longer have to worry.
Simple & Easy Customer Service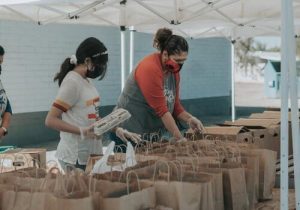 Restaurants can offer a simple and delightful customer experience thanks to on-demand food delivery app Malaysia, which helps to boost sales and reduces wait times.
Food delivery apps give clients additional customization options and control, simplifying the ordering and receiving process of food at their doorstep.
Customers may quickly order food from their chosen restaurants and have total control over their orders, including the choice of food, delivery date, and other details.
Interested In Becoming Our Food Vendor?
This is why you should choose Matdespatch as your number 1 food delivery app Malaysia for your business!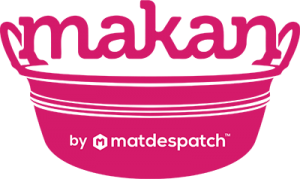 Why choose MAKAN?
No upfront payment.

Low platform fee.

No hidden charges.

Hassle-free payment.

Seamless delivery.

Live order tracking.

User-friendly platform.

Double notification system.

Your own branding.

Wide customer reach.
In conclusion, the points mentioned above are important features for a food delivery app Malaysia to have as it reflects how reliable and efficient the app will be in delivering your food to you.
So, if you're looking for a top-notch food delivery app to deliver your food swiftly for your business, look no further as MAKAN by Matdespatch is the perfect choice for you!
Founded in 2016, with a cloud technology platform and digital only approach, Matdespatch was born to disrupt the conventional same-day delivery service!
Since then, we have invested in our technology development to cater to the various requirements of our customers and our service has expanded within the supply chain industry, including:
Courier Express 

Transportation

Warehousing

Cross-border Delivery
We understand that the speed and accuracy of delivery are important to you. Hence, we offer competitive and efficient delivery services that you can rely on.
We also work hard to make sure your packages and documents get to their destination safely so you can focus on your business.
Our services:
Same Day Delivery

Next Day Delivery

On-demand Delivery

Rider/Driver for Hire

Mover

Last Miles Courier Delivery

Mail Drop

Fleet Services

Vehicle Shipping

Customs Clearance

Food Delivery Platform
So what are you waiting for? Grow your business with the Matdespatch MAKAN food delivery app now! For any inquiries, visit our website here.