Indeed Hari Raya is just around the corner, but what's more? It means that on-demand deliveries are starting to gain attention among business owners! 
With high buyer demands, Raya Festive is an excellent opportunity for business owners to benefit from such delivery service.
It is a hassle to prepare for Hari Raya. You can name it; rendang, kuih raya, lemang, these foods are popular among Malaysians during Hari Raya. 
However, some people needed help to prepare Hari Raya for various reasons such as professions, time constraints, and many more. 
These typical incidents drive people to buy "ready-made" foods from sellers (or agents). 
Hence, business owners should seize this opportunity to use on-demand deliveries. 
On-demand deliveries can be beneficial for both parties, business owners and customers.
This is because the Items can be delivered within a short frame of time and to gain trust from customers. 
So, business owners, if you are interested to know more about on-demand deliveries, let's read the whole article! 
On-Demand Deliveries Meaning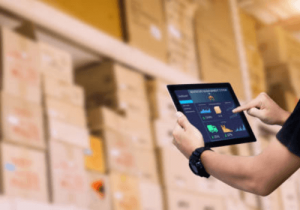 On-demand delivery is no longer an alien term in the e-commerce world. 
Everyone searches for products on e-commerce websites or applications since it offers more affordable, swift, and convenient options. 
Similar to e-commerce, on-demand delivery is a service that prioritizes swiftness. In cities, this service has become a part of everyone's life. 
Most consumers who utilize this service expect their order to be delivered at least 30 – 60 minutes. 
For instance, you need more ingredients to cook a feast for Hari Raya. 
You opt to use on-demand delivery, hoping the rider will deliver the ingredients ASAP. 
Of course, you wouldn't expect the rider to deliver them late, right? 
Many possible outcomes can be expected if the delivery is late such as: 
You decide to cook another menu. 

You would instead buy the ingredients. 

In the worst-case scenario, you lose trust and loyalty toward the delivery company and file a complaint. 
Hence, the scenario highlights that every business owner and rider should be aware of this checklist: 
Well-stocked and organized inventory or warehouse. 

A sufficient number of delivery riders to avoid any delays. 

Sufficient workforce. 
How To Ensure On-Demand Delivery Is Successful? 
As mentioned in the previous section, a business that offers on-demand delivery must ensure the company has sufficient stock, many riders, and a workforce. 
So, we will provide mistakes that every business owner should avoid before utilizing on-demand delivery: 
Delivery quota and scheduling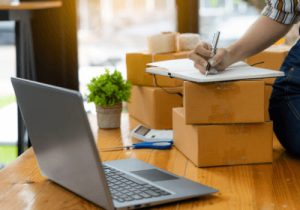 Every business company selling products or services should provide convenient fulfillment options at the checkout. 
The fulfillment options should include the destination and specific time (pickup and delivery). 
Hence, you must ensure sufficient inventory and workforce before "inventing" this service in your business. 
Integrating a third-party delivery service 
We live in 2023, where applications have become our everyday best companion. 
As a business owner, you must survey and analyze the best companies that offer on-demand delivery. 
This is a crucial step since you must quickly "react" to customers' demands or needs. 
Hence, you need a third-party delivery service such as Mat Despatch to deliver the order promptly. 
By doing this, your business staff is only required to ensure everything is sufficient and in good condition before "passing" the product to the rider. 
On-demand delivery means completing delivery orders within a short period. 
Therefore, drivers/riders are expected to be busy as a bee. 
Features like digital proof of delivery and real-time driver tracking applications are a lifesaver! 
By implementing these features, it helps: 
Reduce customer support's workload (in case customers call and ask about their order delivery).

Analyze the source of inefficiencies.

Improvise the features for better and user-friendly performance.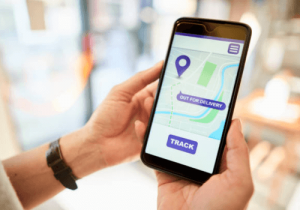 Who would keep one's composure when they haven't received their order? 
Therefore, as a business owner, you should take a step further to avoid a severe mistake in the future. 
You can suggest or request the team developer to install push notifications in the app. 
With this, the customers will get notifications such as:
The exact time and date the order left the inventory and arrived at the destination.

Notify customers if the rider/ driver is running late (for instance, due to weather and road congestion factors). 
On-Demand Deliveries Benefits To Business
Unlike "traditional" delivery that may take up to 3 days, on-demand delivery may expand your customer base for both local and international. 
In other words, your business can grow and have more potential international customers. 
You can conduct product research and customer demography to improve your business service by getting more customers.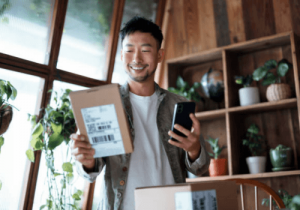 The E-commerce world allows customers to be flexible regarding payment methods, shipment tracking, and setting time and address delivery. 
Given all the merits, customers have control over their parcels. 
In return, it reflects the business's effort in fulfilling consumers' needs. 
 Gather customers insights 
The E-commerce world is a top priority of everyone's choice. 
The invention of website stores or social media marketplaces such as Facebook and Instagram has been an advantage for business owners. 
These platforms may look modern and IT-ish. Well, that's the merit of having a website. 
But, as a business owner, getting insights and understanding customers' behavior is crucial. 
These insights can be accessed in real-time tracking, providing actual data. 
For example, a product webpage gains the most purchase within 12 hours.
Hence, this data may assist business owners in producing more lookalike products, improving the product's quality and practicality, and many more. 
On-Demand Delivery With Mat Despatch Now! 
Business owners, are you searching for a third-party delivery service? Then, contact us at Mat Despatch!
For your information, Mat Despatch has been in the delivery business since 2016. 
Of course, our staff has experience in handling delivery struggles when delivering the order. 
As low as RM5, you can get your order delivered within 1 to 4 hours only! It is super affordable and worthy. 
Don't worry. 
Our application is fully installed with real-time tracking of the delivery status. 
These push notifications will be sent to customers to avoid miscommunication and inefficiency. 
Other than on-demand delivery, our business also offers other delivery options, such as:
Same day delivery 

Next day delivery 

Mover 

Customs clearance 

Food delivery, 

Many more! 
So, what are you waiting for?