When it comes to sending valuable items or important documents, finding a reliable courier service is of utmost importance.
Trust is a crucial factor in selecting a courier service that will handle your shipments with care and ensure they reach their destination safely and on time.
However, with numerous options available, it can be challenging to determine which courier service you can truly rely on.
So, we will share 5 signs you should look out for a reliable courier. Read more to find out!
5 Signs of a Reliable Courier
1. Consistent service
First sign that you should look for is a courier who's consistent.
A courier company should offer the same level of excellent service every time you need them.
This kind of consistency is critical for when you're dealing with your customer or receiver as you'll be able to make certain promises of safe delivery.
A good way of spotting consistency in a courier is through their past clients who've been trusting their service. The more significant the brand, the better.
2. They care about you
A good and reliable courier would always want the best for your business, although if it means offering you a service that is less profitable for them.
3. Respond to issue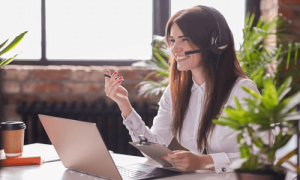 Make sure that the courier of your choice is willing to be on hand to offer quick and effective assistance.
You can identify this by looking at their customer service policy – Do they offer comprehensive support to ensure everything is running smoothly? Will they give you a regular update on the issue informatively?
4. Flexible and Offer Bespoke Services
When shipping things around the world, you will encounter unusual requests that will necessitate flexibility on the part of the courier.
If you work with a courier that is rigid and inflexible, you know you won't be able to trust them with your last-minute packages in the future.
Consider the last time you required a customized service or needed assistance with a challenging delivery.
Then, asked this – Were they accommodating in terms of the assistance they provided? Did they provide you with the goof advice that helped you find a solution?
5. Want to build a partnership
When you contact some of the larger couriers, you may be greeted by a different individual each time.
It's difficult to trust a courier who has thousands of other clients to consider.
A reliable courier will have an account manager who gets to know the ins and outs of your company.
They'll grasp how you work and your objectives. You're looking for a company that wants to be both your partner and your courier.
Finding the appropriate courier to work with is a difficult task. You can search through pages and pages of potential selections online.
All of them might appear to be capable of providing what your company requires, so limiting down your selections is essential.
Also Read: Save Your Time, Machines Same Day Delivery Here For You
Ensure Your Package Arrives Safe and Sound with This
1. Secure packaging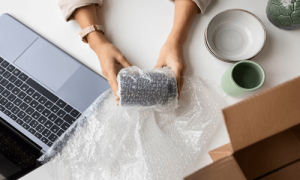 The safe packing of your load for shipment is critical.
It is critical to consider the number of journey steps your item will take – it will be sorted by machine and loaded for distribution alongside dozens of other large and tiny products.
Although it is quite rare that an item would be damaged if you send it with a trustworthy courier, it is still a good idea to take additional care of this extra space.
We always recommend carrying in large, double-walled cardboard boxes since they are more sturdy and less prone to tumble, tear, or open under strain.
You could also opt for thick and doubled bubble wrap for small but fragile items to be secured with your packaging.
2. Put shipping label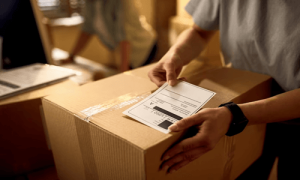 After you've packed everything, double-check that your shipping labels are properly attached to the item.
You don't want to jeopardize these labels because they could cause complications during delivery, causing major delays or even item loss.
Therefore, keep wrapping on them and label them in a plastic bag.
3. No prohibited items!
To make sure the transportation of your package runs smoothly, please check whether the items are legal to be transported.
Especially for the shipment abroad, each country has different rules and regulations on what it can and cannot import.
Sending over prohibited and banned items can cause all sorts of problems with your load and can result in packaging being rejected, returned to the sender, or even destroyed.
4. Correct address details
Although it is straightforward enough to ensure that all of your address data is correct, errors are common.
Inexplicably, wrong delivery addresses cause transportation issues. To avoid this, please double-check the address information you supply.
The format of the address varies by nation, so if you are unclear, always call the receiver or try to locate the information yourself to confirm.
In conclusion, recognizing the signs of a reliable courier service is vital for safe and timely delivery of your packages.
By paying attention to these 5 signs, you can make an informed choice.
Selecting a trustworthy courier service will provide you with peace of mind and confidence in their ability to handle your shipments efficiently and reliably.
To business owners out there, it doesn't matter if you're small or big, ensure safe and timely package deliveries with Matdespatch!
Matdespatch has delivered over 1.4 million and more packages across Malaysia, so fret not about missed and damaged packages before finally arriving at your customers.
Find out more by clicking the link below!