Since living in this digital lifestyle, delivery order services have become a necessity.
And one thing we have discovered throughout this progression is that we can easily get anything we need by just a few clicks on our cherished smart devices.
Need food or packages delivered immediately? Or do you need to purchase something but are too busy to visit a store to get it?
Good thing we have delivery order services! If you're new to it, keep reading as we will tell you the kind of services we offer.
Why Rely on Delivery Order?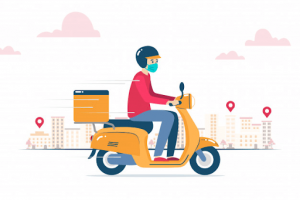 A simpler and more affordable alternative
You are surely already aware of how much more handy using the internet is. Likewise with ordering!
You don't need to go to the restaurant or even make a phone call to place an order if you need fresh meals for your meeting, celebration, or any other event.
Additionally, you can take advantage of online discounts. Who doesn't want to get more value for their money?
To start, a lot of online delivery and ordering services run fantastic sales to both retain their current clientele and draw in new ones.
This implies that you can eat your favourite restaurant whenever and wherever you want for the best prices. That certainly is convenient isn't it?
 Speeds up and simplifies the ordering procedure
Prior to now, ordering food required calling restaurants and driving there for takeout. All of which can take a lot of time to complete.
The possibility that we might make numerous errors with your order is worse than having to wait on the phone.
You won't get your preferred pasta dish; you'll get something else that sounds awfully unpleasant. These are obviously a thing of the past.
Restaurant operators and patrons won't have any trouble placing orders thanks to internet delivery order systems because everything is automated.
Nobody will be on the phone's other line hoping for his order to be accepted.
 Provides order monitoring in real time
Sometimes, all you really want to know is how your order is progressing. You'll be informed of the preparation status and location of your order via online ordering tools.
As a result, you may rest easy knowing that your orders are being followed. When your orders are running late, you may even be able to message the delivery person to get updates.
Restaurant operators and patrons won't have any trouble placing orders thanks to internet delivery systems because everything is automated.
Nobody will be hanging up the phone hoping their order is correct while waiting on the other line.
Having an online ordering method that consumers can use, whether it be a website or an app
The Kind of Services Matdespatch Offers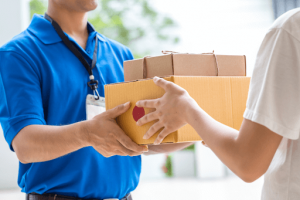 We at Matdespatch are aware of how important delivery accuracy and timeliness are to you. Hence, we provide cost-effective and reliable delivery services.
We also make every effort to ensure that not only food but your other shipments and documents get to their destination safely.
Here are some of the services that we offer:
 Same Day or Next Day Delivery
That's right, with Matdespatch, same-day pickup and delivery are possible!
And the best thing is deliveries start at just RM5 and can be made at any time to any location.
Have something to dispatch as soon as possible? Give us a call!
We will help you power all of your last-mile demands and satisfy your growing demand for quicker deliveries.
This way, you get to enjoy the benefits of flexible, practical, and precise delivery.
To satisfy your delivery requirements, a book runner could use a bike, a car, or just labour within just five hours.
We also enable internal track & trace programmes to give you latest updates regarding the status of your order.
Furthermore, if you're in the process of moving houses, you get to utilise our van or 4×4 for a smooth delivery and relocation process.
This is regardless of business or residential mover or either to a new state or city.
There's various vehicle choices and services for handymen to meet your needs for moving.
Not only that, we also take into account safe shipping practices and protection as well as real-time delivery status tracking and client notification services.
Are there times when you are hungry but unable to go out to grab some food? Worry not, MAKAN by Matdespatch is here to help!
Why choose MAKAN compared to other food delivery platforms?
With MAKAN, there is no cash up front with little platform charge.
Plus, smooth food delivery and effortless payment is guaranteed.
Similar to our other delivery services, you are able to live track your orders before it arrives in no time.
We don't only support small item deliveries. Vehicles can too be sent to Sabah and Sarawak for as little as RM750!
Here's how you enjoy our fast and trustworthy shipping as well as solutions for customised delivery:
Prepare documents (copy of MyKad, car grant, bank release letter, insurance policy).

Message us.

Wait while you pay for your car.
In addition, we also provide hassle-free customs clearance at all of Malaysia's main airports.
This includes documents and assistance with customs, inbound and outbound handling, express handling, and transshipment as well as coordination with other governmental organisations to facilitate import and export.
Not only that, our service also allows you to have the advantage of an internal mechanism for customs declarations in order to speed up the procedure.
Matdespatch is a leading provider of delivery services in Malaysia. It was established in 2016 with an advanced technological platform and a digital focus.
We have made progress in developing our technology in order to meet the needs of all of our customers, and our initiatives in the industry, which includes: 
Same Day Delivery

Next Day Delivery

On-Demand Delivery

Rider Or Driver For Hire

Mover

Courier Agent

Mailbox Drop

Fleet Services

Vehicle Shipping

Customs Clearance

Food Delivery Platform
Have something to ship out today? Contact us now! For any enquiries, visit our website here.