If you've recently started a business or have been running one for a while, you would know that having an efficient runner service is very important, especially for online businesses.
The service is incredibly helpful in growing your business as they can cater to your delivery needs, so you don't have to worry about sending out your parcels.
If you're not sure what a runner service is, don't worry. In this article, we will be going through what the service is, the benefits, as well as its many types of deliveries you should know about.
Keep on reading to learn more!
What is a runner service?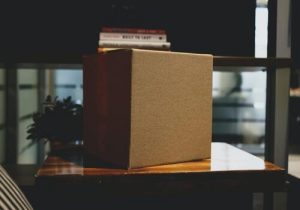 A runner service can be defined as a delivery and courier service dedicated to transporting physical goods straight to the customer's doorstep.
Some of the physical goods that are delivered to customers include furniture, food, cars and so much more, so long as the goods are transport-safe.
Although runner service has been around for a while, it has recently gained popularity due to the evolution of technology –  where online shopping is now the new norm for many.
To add to that, the recent Covid-19 pandemic has also played a crucial part in the rise of e-commerce and delivery services, as many had shopped online in order to reduce physical contact.
Through online shopping, people no longer have to visit physical stores to purchase what they want. Their shopping needs can be met just by pressing a button on their smartphones.
Because of this, a runner service is vital for online businesses as they will be the ones who will pick the customer's order up and send it to their respective destinations.
Common types of deliveries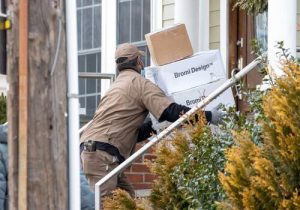 Standard delivery services are great for online businesses to adopt. They typically adhere to a predetermined set of guidelines where a parcel must not exceed a certain amount of weight.
If the weight of the parcel does exceed the weight capacity, you'll likely be required to pay extra. Of course, this depends on where you live and which courier you work with.
It usually takes 2-3 business days for a parcel to reach its destination with a standard delivery. The weight of the parcel is also prioritized over its size, so if it's big but light, it's good to go.
For a faster delivery, same day deliveries are the way to go. The parcels will be sent out for delivery on the same day the order of the goods are made.
This is great for customers who need their goods as soon as possible. However, the order usually needs to be made before noon in order for the parcel to arrive in the evening.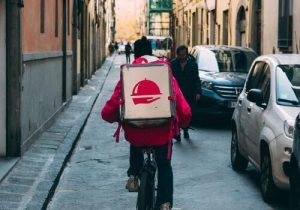 As the name suggests, this type of delivery transports orders of food, varying from entrees to drinks, groceries, desserts, fast food and many more.
The order can be made directly from the company's own website or through a food delivery app where you can buy from various restaurants on one platform, such as Makan by Mat Despatch.
Customers can also choose to pay in advance through online transactions or in person using either cash or card, when the rider has arrived with their food.
This type of delivery helps to move household goods from one place to another. It is typically used for when a customer wants to move to another house.
The service can also include helping with carrying the furniture and household items into the van to be transported.
Faster than same-day deliveries, rush and on-demand deliveries are perfect for those who urgently need their parcels delivered as they don't take more than half a day to arrive.
Local shipping only transports and delivers parcels within the country. This means that you will not be able to receive or send your goods overseas.
However, the time for the goods to arrive is relatively faster, usually within a week's time.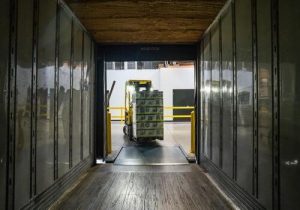 On the other hand, international shipping services operate on a larger scale. They transport goods across multiple countries and continents.
The goods are usually shipped via airplanes or ships. It should be noted that international goods can take longer to arrive, around 2 weeks or so.
In most cases, a runner service is only available during the regular 9-5 office hours. They would stop receiving parcels after 5 and concentrate on delivering the final packages.
An overnight shipping can transport and deliver parcels post office hours, typically during the night.
This approach has a number of benefits, including speedier and more reliable delivery, as well as the ability to keep the products safe in the vehicle as there won't be traffic to slow it down.
Benefits of having a runner service for your business
It is no surprise that runner services come with plenty of benefits for your business. Some of the benefits include: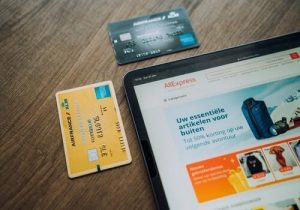 In order to remain competitive in today's on-demand market, businesses should strive to meet customer's expectations and keep up with industry trends.
Now that most customers do their shopping online these days, it is highly likely that a runner service will be needed to deliver their goods to them.
This is very convenient for the customers as they no longer need to leave the comforts of their home in order to purchase something and will create a good shopping experience.
Purchases can be monitored
Adopting delivery services is beneficial for monitoring purchases. For customers, they are able to know when their parcels have been sent out and track where their parcels are en-route.
Businesses can also monitor to see if their products are being transported and whether they have arrived safely to their customers.
Minimizes physical contact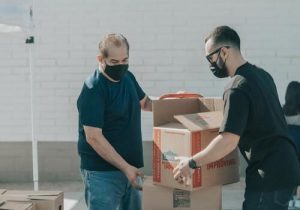 As the covid-19 virus is highly contagious, social distancing has been prioritized in order to reduce contact with one another and to help curb further spread of the virus.
Customers can purchase goods online and have runners send their goods to their doorstep. Therefore, they will not have to go out and visit a store, and can minimize contact with one another.
To sum it up, adopting a runner service is a really great strategy  in helping a business grow as it has many benefits that shouldn't be missed out on.
Choosing a reliable runner service is also important as you may reduce the likelihood of delays, products being detained at borders, and items going missing.
If you're looking for a top-notch runner service for your business, look no further as Matdespatch is the perfect choice for you!
Founded in 2016, with a cloud technology platform and digital only approach, Matdespatch was born to disrupt the conventional same-day delivery service!
Since then, we have invested in our technology development to cater to the various requirements of our customers and our service has expanded within the supply chain industry, including:
Courier Express 

Transportation

Warehousing

Cross-border Delivery
We understand that the speed and accuracy of delivery are important to you. Hence, we offer competitive and efficient delivery services that you can rely on.
We also work hard to make sure your packages and documents get to their destination safely so you can focus on your business.
Our services:
Same Day Delivery

Next Day Delivery

On-demand Delivery

Rider/Driver for Hire

Mover

Last Miles Courier Delivery

Mail Drop

Fleet Services

Vehicle Shipping

Customs Clearance

Food Delivery Platform
So what are you waiting for? Grow your business with Matdespatch runner service today! For any inquiries, visit our website here.