In today's digitalisation world, the existence of the Internet has made our daily lives easier.
We can purchase items online and pay for them via online banking or cash on delivery (COD). But, are you familiar with delivery fee on delivery (DFOD)?
Although both terms; cash on delivery and delivery fee on delivery may seem interchangeable, you have to acknowledge their differences, especially if you are a shopaholic.
By understanding the two terms, you opt to benefit either depending on your situation and preference.
So, let's browse this article together as we will be sharing vital information such as DFOD meaning, differences between DFOD and COD, and many more!
DFOD Meaning You Should Know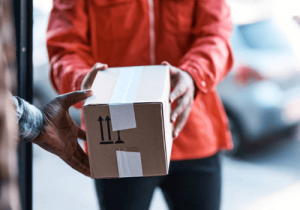 Delivery Fee on Delivery (DFOD) refers to a charge that is implied to the cost of an order when items are delivered to a customer's location.
It covers the costs that are associated with the delivery process; for instance transportation, packaging, logistic expenses, and others.
The amount of DFOD charged is depending on a few factors such as:
Types of delivery services that a company provides (standard delivery, same-day delivery, luggage delivery, and others).

If you are wondering which of these types of delivery services cost you more; same-day delivery is the answer.

The distance of delivery made. If you made a delivery order to a rural place, then it costs you a higher fee of DFOD due to logistics and transportation.

Size and weight of the items to be delivered. You have to pay a higher DFOD service fee for heavy or large items. 
DFOD, however, is not a "simple" delivery service. It is made to cover the cost of the delivery process.
The delivery process includes the cost of fuel, packaging materials, labor, providing customers with tracking and monitoring deliveries, and handling customers' inquiries.
Yes, you read it right. One service with a comprehensive process; only to ensure the item is delivered to the right location.
Also Read: Machines Promo! Get iPhone 14 As Low As RM95/Month
How does DFOD Distinguish From COD? 
Even though we mentioned that both DFOD and COD may seem interchangeable, they are two different types of payment and delivery options.
Yes, we know you are familiar with Cash on Delivery (COD). But, it is our duty to provide detailed information about it so that you won't be confused.
Cash on Delivery (COD) refers to a payment option where a customer pays for his order (via cash) upon the item being delivered. He does not have to pay for the order upfront.
In other words, he only has to pay for the delivery. Hence, it is understandable why COD is very popular among online buyers.
But, did you know that COD can be applied for groceries or goods deliveries? Well, now you know, be sure to benefit from it very well!
Now, how does COD distinguish from DFOD?
DFOD, on the other hand, is a delivery fee that is applied to the cost of an order when the items are delivered to the customer.
In simpler words, the customer has to pay for the delivery process which includes:
Transportation

Fuel for the delivery trip 

Item packaging

Logistic expenses

Distance of delivery 

Size and weight of the items.
What Are DFOD Benefits? 
 Flexible for the customers
One of the most crucial "processes" in the courier working field is to gain customers' trust and provide assistance to reduce their hardship.
By applying DFOD, the customers do not have to pay for their order until it is delivered.
It shows that DFOD is very helpful; especially for customers who live remotely or in rural areas.
With this, the delivery helps to offset the delivery additional costs to the areas.
This, however, does not restrict the customers from picking up their orders in-store.
It is helpful to reduce delivery costs and increase traffic to the physical store. 
 Helps to maintain courier "business" 
DFOD can be beneficial as it helps to cover the costs of the delivery process.
By applying DFOD, courier businesses can keep prices competitive and offer better deals or discounts to customers.
Some courier companies offer free or reduced DFOD fees for customers who make large or frequent orders.
This offer encourages the customers to make larger purchases which benefit both parties; customers and courier companies.
In conclusion, DFOD is beneficial to customers as it helps to ease their burden and secure the items until they are delivered.
If you are looking for a courier company that offers DFOD, you should visit our website; MatDespatch now!
At MatDespatch, not only can you book a single or bulk order, but the delivery can be made up to 5 addresses!
And of course, we have a wide variety of transportation such as lorry, car, and motorcycle.
So, no worries! Every order made will be taken care of by us.
Also, you can choose a range of delivery services such as:
Same day delivery

Next day delivery

On-demand delivery, and many more! 
Considering that Chinese New Year is around the corner, you can choose us as your courier service.
You can put in the details of the receiver and designated location and we will deliver it on your behalf.
Distance is not a reason you cannot celebrate the festival with your beloved family.
There are times we make beautiful memories by delivering meaningful items to them.
It is a sign that we truly care and look forward to celebrating the festival together.
Don't worry we will handle your order with utmost care to avoid any breakage, especially fragile items.
What are you waiting for?
Let's celebrate local festivals by delivering meaningful items to your family.
Click the link below to make an order with us.