Two word; Machines and promo. How would you describe it?
It is "superficial" heaven for Apple product lovers. You can find multiple- no, tons of Apple products AND other big brand accessories here.
Who does not love that?
Regardless of its smooth and sophisticated design, we know its offers are the best for the users.
Sharp camera pixel, spacious storage, well-maintained security, and privacy; are features you can get at an affordable price.
Buying Machines products can get us thrilled. Yet, how long can you wait for the product to arrive in front of your house?
Well, good news for you!
You can purchase Apple products from the Machines Malaysia (Apple Premium Reseller) and receive them on the same day. All is possible in one day with us; Matdespatch!
Follow this article to get more information about this topic.
Machines, An Authorized One Stop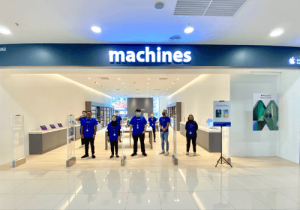 Machines products have received wide recognition; be it their origin country or across other countries.
Regardless of its popularity, Malaysia does not have the "original" Apple store. And, for you who still do not know, Machines Malaysia is actually an authorized one-stop Apple reseller.
It was first established in 2006. Soon, after it obtained Apple Authorized Service Provider (ASP) in 2007, it expanded its service industry.
Now, Machines has 48 stores nationwide and has become one of the largest Apple Premium Reseller (APR) in Malaysia.
Like any other electronic gadgets store, Machines has various Apple and other accessories that might pique your interest including:
Apple TV and remote controller

Apple World Travel Adapter Kit 

AppleCare Protection Plan 

Beats accessories (speaker, Headphones, and wireless earbuds)

Keyboard with Touchpad and,

Many more.
We are taking a lot of space here; just by listing down the accessories available in both physical and online stores.
Do check them out during this Machines promo if you are interested in any of these.
Ongoing Promotions at Machines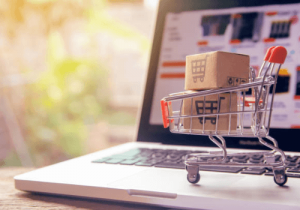 Are you looking for an opportunity to buy Apple accessories?
We're saying this because some people may regard Apple products and accessories as expensive.
So, they would rather purchase them during the promotion period.
With that, we are going to share Machines promo highlight that is still happening on their online store.
iPhone 14 (from RM4,199.00)
When Apple announced the latest released model of iPhone 14, the excitement is still lingering up until these days. 
So, here are some reasons that might help you to make a decision:
Apple has introduced a new safety feature. It helps to detect if the iPhone 14 owner is in a severe car crash and unresponsive.
So, how does it function?
An alert will display on Apple Watch or iPhone for 10 seconds after the severe car crash happened.
If the owner has not interacted with either Apple device, a 10-second countdown will start and notify the receiver about the owner's location.
Can hold up to 26 hours (iPhone 14 Plus) and 20 hours of battery life (iPhone 14). 

Smoother video recording and action mode that supports 4k video recording.

iPhone is known for its privacy protection. 

Click

here

for the iPhone 14 price listing.
iPhone 13 (RM3,599.00)
During this limited-promotion period, iPhone 13 makes an appearance on the list. You will get iCloud+ with 50GB of storage, they are free for 3 months.
iCloud+ is storage that keeps your content securely. It also helps to ensure your apps stay updated on all your Apple devices.
Having iCloud+ means that your contents; files, photos, notes, and others, are available on all Apple products.
Other than that, you can get up to RM3,115.00 if you trade-in with Machines. Please check this link for trading in detail.
Other than that, you can pay starting from RM100/ month. The best part is it comes with 0% installment and it is up to 36 months.
You can choose 3 variations of capacity; 128GB, 256GB, and 512GB following with your personal preference.
(RM3,049.00)
Like the previous choice, Machines also offers iCloud+ with 50GB of storage (free for 3 months).
However, for this iPhone series, you can pay starting from RM85/month. Of course, 0% installment and up to 36 months.
Another important detail to note about iPhone 12 is the availability of 64GB, 128GB, and 256GB storage. 
iPhone 11 (RM2,149.00)
A free iCloud+ with 50GB of storage (for 3 months) is the main feature of this highlight promotion.
As for the monthly payment, you only need to pay RM60/month.
It is a 0% installment and can be paid monthly for up to 36 months. Meanwhile, the availability of the storage capacity for the iPhone 11 is 64GB and 128GB.
Apple Watch SE (RM1,449.00)
Just like the iPhone smartphone line stated above, Apple Watch SE also offers iCloud+ with 50GB of storage for free (3 months).
You can pay monthly starting from RM40/month with a 0% installment. The payment can be made for up to 36 months.
As for sizing, you can choose an Apple Watch that is appropriate to your wrist; 40mm and 44mm.
Other than that, this Apple Watch also offers two options for connectivity which are GPS and GPS and Cellular.
The latter is beneficial to those who want to receive/send text messages, answer phone calls, receive notifications, and stream to Apple Music without having your iPhone with you. 
Apple Watch Series 7 (RM1,599.00)
The last Apple product on sale is Apple Watch Series 7. The same feature; iCloud+ with 50GB storage for free is also given to this product.
You can pay starting from RM49/month with a 0% installment. Like the previous accessories mentioned, the payment can be made for up to 36 months.
For the wrist size, you opt for two options which are 41mm and 45mm. As for the connectivity, you can choose either GPS or GPS and Cellular.
As for the payment, you are given two options which are debit card and credit card deals. These are the debit card deals that you can use to make a payment:
Atome (available in the physical and online stores) 

PayLater (available in the physical and online stores) 

Split (available in physical store

only

)

PayLater by Grab
Meanwhile,  credit card deals are also available on these platforms:
Standard Chartered (available in the physical and online store)

HSBC (available in the physical and online store) 

Citibank (available in-store

only

)

UOB (available in-store

only

)
Why Choose Machines?
Machines is everywhere!
One of the Machines' strongest points is its location. You can find the physical stores in these regions:
Kuala Lumpur 

Selangor 

Johor 

Perak 

Melaka

Pahang

Negeri Sembilan 

Penang 

Kedah 

Terengganu
Remember to set the nearest store location on the website so that you won't lose. Machines promo are the same on both online in stores.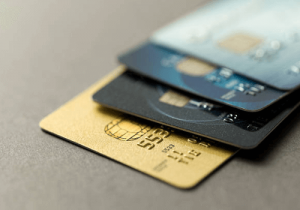 Although in the earlier section, we mentioned only credit card and debit card deals.
You can purchase Apple products using other options such as Maxis, Trade-In, Trade-Out, and the best part is Machines also prepares a payment method for non-credit card holders.
"What if I need the product urgently?"
Well, fret not! Machines provides same-day delivery service. With this, you can wait patiently for the product to arrive in front of your gatehouse.
Therefore, we at Matdespatch, are committed to sending your parcel to your doorstep within a day. If you need to buy Apple products, don't hesitate to use our service!
Apart from that, Machines is one of the big brands that trusts our service. So, don't miss the joy and head over to the Machines store to benefit from the promo now!