When you shop online, you may have to pay a shipping fee on top of the cost of your items. 
When you purchase something online, it could be something you really need or impulse buying. 
Either way, you start worrying about which courier delivery service will handle your package. 
Especially with the festival of Chinese New Year (CNY) that is just around the corner, you must be surveying courier company that can fulfill your order delivery completely. 
Worry not because we, MatDespatch, are ready to lend you a hand!
We understand that you may want or need to make a delivery order to your family due to CNY, thus, we will explain in brief about shipping fee. 
With this information, you may grasp vital information about it and understand how it applies to your shipping order.
So, let's get to it.
What Is A Shipping Fee?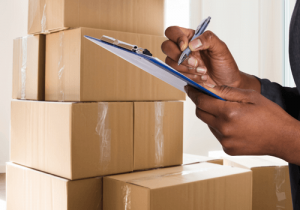 A shipping fee refers to the cost acquired by sellers to send a package or item from one location to another location.
The cost of shipping changes depending on the package size, weight, distance, and delivery time. 
Some online retailers and e-commerce sites offer free shipping for certain orders or to certain locations.
While others may charge a flat rate or a variable rate based on the package's size and weight.
6 Factors That Set A Shipping Fee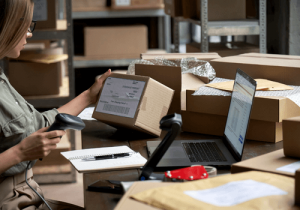 Below are the general factors that set a shipping fee, but the different carriers may have different pricing structures and policies.
The further the distance that a package needs to travel, the higher the shipping fee will be.
This is because the cost of transportation, fuel, and labor increases as the distance goes further, especially if it's regarding road transportation.
Some courier delivery services use zone-based pricing where the package is divided into different zones.
If you want to send a package, it's important to check whether the courier offers competitive rates for long distance to save cost.
Weight and size are major factors that determine the cost of shipping a package. It can affect the cost of shipping in several ways:
Some courier companies use a formula that calculates the volume weight of a package, which considers both the size and weight.
This is because a large but lightweight package will take up more space in the delivery truck than a smaller but heavier package.
So, if a package is bulky and takes up more space, it may be charged a higher shipping fee.
Larger and heavier packages may require larger delivery vehicles or more fuel to transport, which can increase the cost of shipping.
Some courier delivery services use weight-based pricing where they charge based on weight or package.
Some also use dimension-based pricing where they charge based on the dimension of the package.
Different shipping methods, such as overnight, express, or standard delivery will have different shipping fees.
In Malaysia, most courier companies offer different delivery time options such as standard delivery, express delivery, and same-day delivery.

Urgent or expedited delivery options will typically have a higher shipping fee.
The options may have different delivery time windows and different prices, so it is important to check and compare the cost before making a decision to ship.
Additional packaging materials such as boxes, bubble wrap, or foam will increase the shipping fee.
Larger and heavier packages may require more effort and equipment to handle, which can increase the cost of shipping.
If a package needs to be insured, this will add to the cost of shipping.
Larger and heavier packages may require more insurance coverage, which can increase the cost of shipping.
Why You Should Choose MatDespatch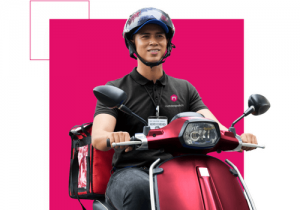 Shipping can be a headache. But not with MatDespatch. It is Malaysia's all-in-one delivery and courier service!
We guarantee your packages arrive safely and on time at an affordable price. 
We have continually invested in improving our technology to meet the diverse needs of our clients, and have expanded our services to include courier express, transportation, warehousing, and cross-border delivery within the supply chain industry. 
Matdespatch is a leading provider of delivery services in Malaysia. It was established in 2016 with an advanced technology platform and a digital focus.
We have made progress in developing our technology in order to meet the needs of all of our customers, and our initiatives in the industry, which include: 
Same Day Delivery

Next Day Delivery

On-Demand Delivery

Rider Or Driver For Hire

Mover

Courier Agent

Mailbox Drop

Fleet Services

Vehicle Shipping

Customs Clearance

Food Delivery Platform
Need to send something fast? 
We will assist with all your urgent delivery needs and help you keep up with the trend of fast delivery, giving you the convenience of flexible, efficient and accurate delivery services. 
Contact us now!
For any inquiries, visit our website here.